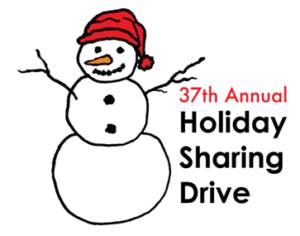 Please join us in supporting local families in need this holiday season. If you'd like to sponsor a family, this year you can use our online registry to review families' wish lists and select your family. If you'd prefer we assign a family to you, please click here. Otherwise, select from the options below:
*** ALL FAMILIES AND INDIVIDUALS HAVE NOW BEEN SPONSORED.
THANK YOU! ***
Sponsor a family:
*** PLEASE CONSIDER MAKING A MONETARY DONATION  ***
Donations should be delivered to the Boys & Girls Club of Northern Westchester (located at 351 East Main Street in Mt Kisco) on Saturday or Sunday, December 9-10, 9am-6pm.
Please note that in addition to easing the signup process by moving it online, we also looked at how to improve our ability to help larger families in need, who likely have even larger financial constraints. We broke out the larger families by individual members to make it easier for donors to band together to fulfill the wishes of all families. Consider selecting multiple individuals to help a large family in need this holiday season.
The Holiday Sharing Drive is one of the Junior League's signature events and this year we plan to provide food and gifts for nearly 200 families. For 37 years, the Junior League of Northern Westchester has worked with local agencies to make the holiday season brighter for struggling families in our area. Recipients include single-parent families, senior citizens, homeless families, physically challenged individuals, families suffering deep financial duress, and those struggling with terminal illness. Together, we can help ease some of the financial strain and put more smiles on the faces of those in need within our community this holiday season.
Because every family deserves a little happy over the holidays.