New Member Recruitment Social
New Member Recruitment Social
Drop in and enjoy light refreshments with current and prespective members
Friday, February 16th
10:30am-12:30pm
Katonah Village Library
26  Bedford Road, Katonah
Click here to sign up for Friday, 2/16 from 10:30am-12:30pm.
Human Trafficking Discussion
Child Sex Trafficking is happening in Westchester County!
Wednesday, January 24, 2018 from 10am-4pm
The New York State Judicial Institute
Pace Law School Campus
78 North Broadway, White Plains, NY 
Hear from local experts how traffickers are preying on children and youth in Westchester and learn how to protect your child on the internet and beyond.
Open to parents, educators, first responders, social service providers, and others who work with children and youth.
Hosted by:
The Pace Criminal Justice Institute at the Elisabeth Haub School of Law, The Westchester County Anti-Trafficking Task Force, The International Organization for Adolescents (IOFA), The Junior League of Northern Westchester, My Sisters' Place, The Pound Ridge Police Dept and The Pace Women's Justice Center
Junior League Hosts Youth at Risk for Sexual Exploitation Panel Discussion
The Junior League of Northern Westchester will be hosting a Youth at Risk for Sexual Exploitation Panel Discussion at the Mt Kisco Library on 100 Main Street, Mt Kisco on January 17th from 7:30-9:30pm.  Click here to sign up.
Join us for Blitz Day to benefit the Holiday Sharing Drive! .
November 19, 2016
12:00pm – DeCiccos Armonk
                    Stop & Shop Mt Kisco
                    Key Foods Bedford
2:30pm –  DeCiccos Cross River
October JL Membership Meeting
Our October meeting will focus on senior health/eldercare issues – for members and the public
Presentations by Sharp Again Naturally & Patricia L. Mulvey, Geriatric Care Manager and Elder Care Consultant.
Party for a Purpose – cocktails and gift cards for HSD/My Second Home to speak on HSD.
For Non-Members to sign up, please click here.
Mount Kisco Child Care Center Feed Me Fresh Event Honoring the JLNW
The Junior League of Northern Westchester will be kicking off the 2016-2017 Service Year on Tuesday, September 20th at 7:30pm.
"What Volunteering Means to Me" will be presented by Robbin E. Sweeney, Esq., CPC, MSMHC
Location: Congregation B'nai Yisrael of Armonk, 2 Banksville Rd at Route 22, Armonk, NY 10504
For more information on how to become a member, please contact info@jlnw.org.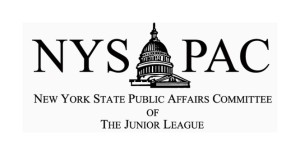 November 14, 2015 in Albany, NY
10:00am to 3:00pm at the 74 State Hotel
Click Here to Register for the Fall Conference