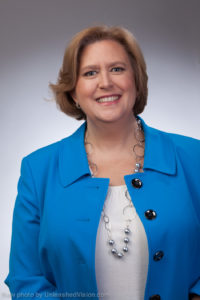 Thanks for your interest in the Junior League of Northern Westchester!
The JLNW is an organization of women committed to promoting voluntarism, developing the potential of women and improving communities through the effective action and leadership of trained volunteers.
We have been making lasting changes in our community since 1953!  This year we will continue to support and strengthen our area through a variety of projects that also brings satisfaction to the fantastic women who are part of our membership.  We are "Women Building Better Communities" in Northern Westchester!
Our current projects and initiatives include:
Holiday Sharing Drive – This is our longest running project which has been brightening the holidays for families in need since 1981. This program delivers food and gifts to about 225 local families during the holiday season. The Junior League works with community service organizations to identify recipients and match them with anonymous donors. This project raises public awareness of local issues of poverty and hunger, promotes voluntarism, and improves the lives of those most in need in Northern Westchester.
Human Trafficking – Our focus is currently on the Commercial Sexual Exploitation of Children (CSEC). We run a monthly direct service project to provide good role models and positive experiences for children between the ages of 12-17 who have been victimized. We are also working to raise awareness for this growing issue by participating as a member of the Westchester Anti-Trafficking Task Force and launching an educational awareness program for middle school aged children to help keep them safe. Our advocacy efforts include researching and identifying opportunities to shape and support legislation to protect victims of these heinous crimes.
Bedford Hills Correctional Facility Decorating Projects  – This year we are adding a new project where we will make decorations and add cheer to the Visitor's Trailer at the Bedford Hills Correctional Facility (BHCF). The trailer is the first place visitors go at the Facility to visit inmates, and the purpose of the decorations is to create a welcoming, respectful environment for the dozens of children and families that filter through each week. The project involves League members collaborating to design/make seasonal decorations 3-4 times per year, and decorating the trailer.
Our members are dedicated and passionate about all they do both in and out of the League.  Through the JLNW, our members acquire new skills and hone ones they already have.  As a result of their hands-on work and opportunities for training/education, our members serve the Northern Westchester community in a variety of civic, nonprofit and business leadership roles.
If you are a woman looking to make a difference in our community, please join us.  You will make wonderful friends and connections as you help improve the quality of life in Northern Westchester.
Contact us for more information.  We host Membership Informational events regularly and would look forward to welcoming you.
Sincerely,

Kate Horn, President 2016-2017